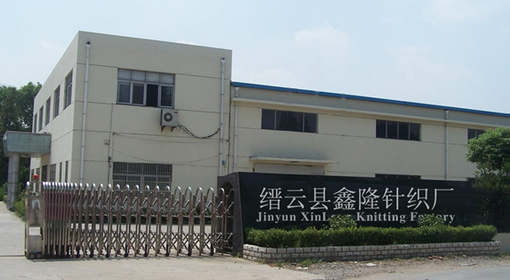 Xinlong Knitting Factory was founded in 1999 and is located in Jinyun, Zhejiang Province, surrounded by beautiful mountains and green hills. The company attaches great importance to technological advancement and introduces advanced equipment in the industry. It mainly produces various series of toilet covers * table and chair leg covers * headbands * and other products. It is well-known at home and abroad with leading technology, excellent quality, fine workmanship and novel styles.
Over the years, the company has been following the principle of [quality is life, customers are God, time is money], and it is also advocating the entrepreneurial spirit of [sincerity * faith * precision * beauty * super], and the idea of ​​[striving for excellence] runs through every link On, design, distinctive style. In the selection of materials, high-quality fabrics and accessories are selected; in the production, three inspections before, during and after production are carried out, the quality is strictly controlled, and everything is carried out in the interests of customers to maximize the benefits to
customers. Products are always exported to Japan, South Korea, Hong Kong, Europe, America and other countries.
We have been working hard to continuously integrate product innovation into the company's business philosophy; integrate into product marketing, service and corporate culture; integrate the pursuit of innovation, brand improvement and service commitment into the company's business. With China's accession to the WTO The growth of Xinlong requires the care and support of all sectors of society. We will continue to work harder with new and old friends to create the future with greater enthusiasm.
首次取消煤炭重点合同;首次放开铁路运力配置;继续完善煤电联动机制。同时,发展改革委牵头起草的《关于取消重点合同 推进电煤价格并轨》的报告已上报国务院。另外,就2013年煤电合同谈判,发展改革委已就《深化煤炭市场化改革做好煤炭产运需衔接工作指导意见》征求意见。搭建产业整合平台,整合资金和技术,建设产业基础设施,确立产业标准,维护产业生态,推动产业健康发展,服务于国家的能源安全和食品安全战略。
得益于水平井及水力压裂等技术的突破,美国的"页岩气革命"使世界能源格局发生了改变。但是开采页岩气需要大量水,同时开采过程的化学物质可能污染地下水源;可燃冰的储量庞大,科学家估计海底可燃冰足够人类使用1000 年,但其开发可能诱发海底滑坡等地质灾害。